Verona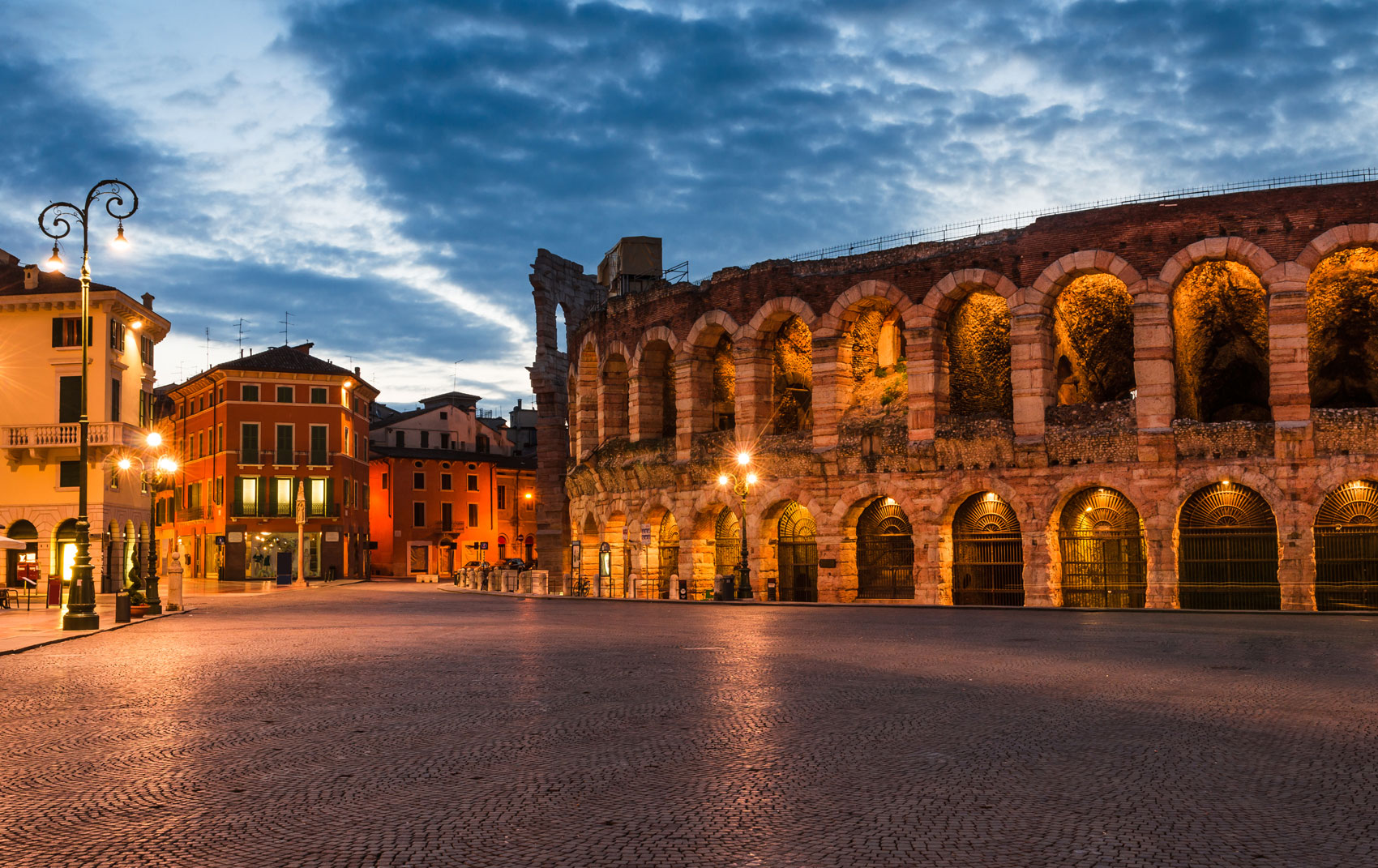 Verona is approximately one hundred kilometers from our hotel; much of the route travels alongside the lake, initially toward the south and then eastward toward Verona, on the Gardesan state highway and next on highway A4.
On reaching the city, there are many interesting historic and artistic places to visit.

Among the most famous is:
The Arena, a Roman amphitheater built around the first century to host the gladiators' combat. It is still active today and hosts events of various types.

The Duomo, built on the ruins of paleo-Christian churches, has undergone many restorations and blends Roman characters with Gothic ones; it has three naves and red marble pillars.

The home of Juliet is located in the historic center and dates back to the thirteenth century. The Gothic style residence of the Capulet family has a large courtyard where visitors may admire the famous balcony, site of her love scene with Romeo, and a bronze statue of Juliet.

Castelvecchio and the Ponte Scaligero, a splendid fortified castle, was connected to the world beyond the river by a bridge, also used as an escape route to the countryside in case of attack; today the castle hosts the Civic Museum.