Mantova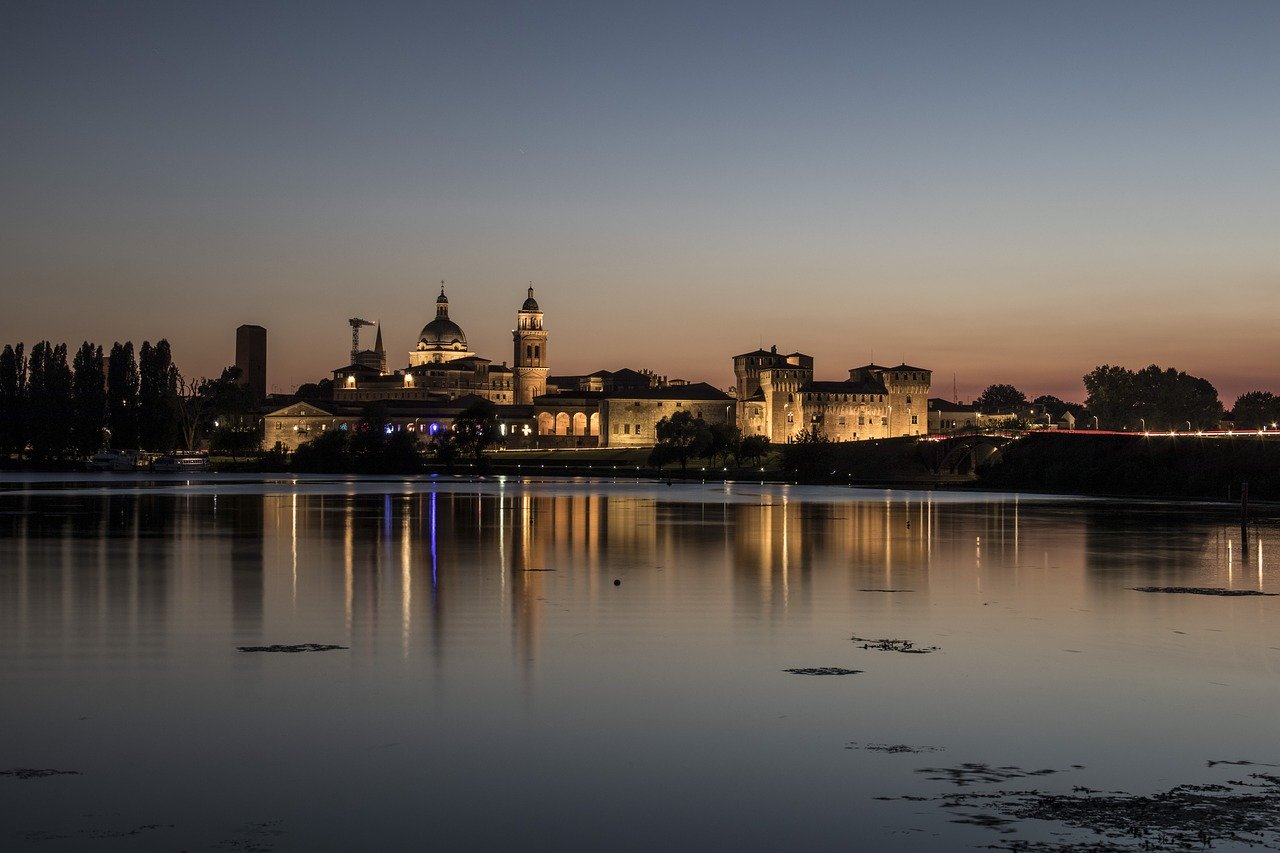 Mantua, a Renaissance art city included by UNESCO in the list of the World Heritage sites, is located in south-eastern Lombardy, on the banks of the Mincio.
The urban center reflects the impact that the Gonzaga, former lords of the city, had on it during their rule between 1328 and 1708.
The nearly four centuries of autonomy of the Gonzaga gave the city in Virgilia an impressive artistic heritage.
The places that are certainly worth a visit include the 15th century Cathedral of San Pietro (St. Peter) (restored by Giulio Roman in 1545), the Basilica of Sant'Andrea (St. Andrew) (designed by Leon Battista Alberti), the Palazzo Ducale (Ducal Palace - a complex of buildings connected by galleries, with indoor courtyards and gardens), Palazzo Bonacolsi - Castiglioni.

Most of the interesting places face Piazza Sordello, the real heart of life in Mantua.
Also, in the immediate vicinity of the historic center is located Palazzo Te, the former summer residence of the Gonzaga, built by Marquis Federico II as lodgings for his lover Isabella Boschetti. The complex, work of Giulio Roman, has a wealth of frescoes.
Among the military architecture, the Castle of San Giorgio definitely stands out, built at the beginning of the 1400's on the banks of the Mincio to protect the city.

The best way to reach the city from Garda Lake is definitely by car: Mantua is well connected to the network of highways with two tollbooths on A22 Brennero - Modena. We recommend, however, following A4 to the junction with A22 just before Verona, then turn into the highway toward Modena.
As an alternative, Mantua can be reached by train, changing at Verona brings Nuova and taking the connection for Modena.
The third option for reaching the city from Gargnano sulla Garda is to take an APAM bus connecting Mantua with Brescia, Sirmione or Peschiera.